Jenny Lake Boating is operating daily from 7:00 AM to 7:00 PM. The shuttle service drops you off on the west boat dock near the trail head to Hidden Falls and Cascade Canyon. After Park staff completed a risk assessment, the viewing area for hidden falls and the trail to lower inspiration point have been re-opened to visitors.
Jenny Lake Boating Tours
Shuttle Service & Scenic Cruises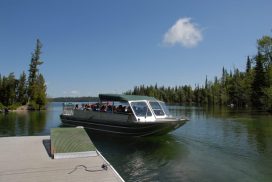 Shuttle service
Reservations are not required. The boat dock is located in the South Jenny Lake area. Just follow the "boat dock" signs from the Jenny Lake Visitors Center.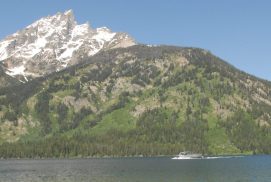 Scenic cruises
A scenic cruise on Jenny Lake is sure to be one of the highlights of your trip to Grand Teton National Park. You will spend approximately 1 hour on Jenny Lake with one of our knowledgeable guides.
Rental boats
The rental dock operates mid-June through mid-September and is dependent on the weather and water temperature and conditions.